Traditions in Aurora Real Estate
The City of Aurora has undergone a truly amazing metamorphosis over the past 20-30 years to become a great place to live for singles, couples, families, and active retirees. Located east of Denver on the high plains, Aurora is the third largest city in Colorado and offers a great location just minutes from Denver International Airport.

The former farm and ranch community is now filled with exciting amenities, including world-class golf courses, shopping malls, more than 5,000 acres of open space, hiking trails, over 100 parks and more. The Aurora Reservoir offers non-motorized boating, fishing, a swim beach and other water sports, including scuba diving classes, kayaking, and windsurfing.

The 220-acre Aurora Sports Park is a huge facility offering 12 baseball fields and 27 soccer and multi-use fields. The diverse city showcases nearly every type of restaurant imaginable, and the sprawling civic center is complemented by such industries as aerospace, renewable energy, bioscience, healthcare and more. The Stanley Marketplace is a renovated former airplane hangar located on the former Stapleton Airport land. Residents can enjoy numerous bars and pubs, retail stores, fitness centers, and facilities for a wide range of events.
List of Zipcodes
| Zip Code | Zip Code Name | Zip Code Population |
| --- | --- | --- |
| 80018 | Aurora | 15,090 |
Demographics
| | Zip Code | City | County | State | National |
| --- | --- | --- | --- | --- | --- |
| Population | 15,090 | 380,430 | 654,892 | 5,759,582 | 331,426,769 |
| Population Density | 568.7 | 2,449.8 | 820.6 | 55.5 | 93.8 |
| Percent Male | 51.0% | 49.0% | 49.0% | 49.0% | 49.0% |
| Percent Female | 49.0% | 51.0% | 51.0% | 51.0% | 51.0% |
| Median Age | 36.8 | 37.0 | 38.9 | 40.2 | 39.0 |
| People per Household | 2.9 | 2.7 | 2.5 | 2.8 | 2.6 |
| Median Household Income | $97,138 | $63,738 | $75,120 | $115,942 | $61,963 |
| Average Income per Capital | $37,861 | $30,325 | $40,034 | $50,725 | $33,235 |
Market Data
| | Zip Code | City | County | State | National |
| --- | --- | --- | --- | --- | --- |
| Median Sale Price | $438,500 | $358,500 | $402,500 | $425,100 | $277,796 |
| Median Age of Home | 26.0 | 48.0 | 47.0 | 39.0 | 49.0 |
| Homes Owned | 75.0% | 57.0% | 61.0% | 67.0% | 58.0% |
| Homes Rented | 21.0% | 37.0% | 34.0% | 23.0% | 31.0% |
| Homes Vacant | 5.0% | 6.0% | 6.0% | 4.0% | 11.0% |
Market Trend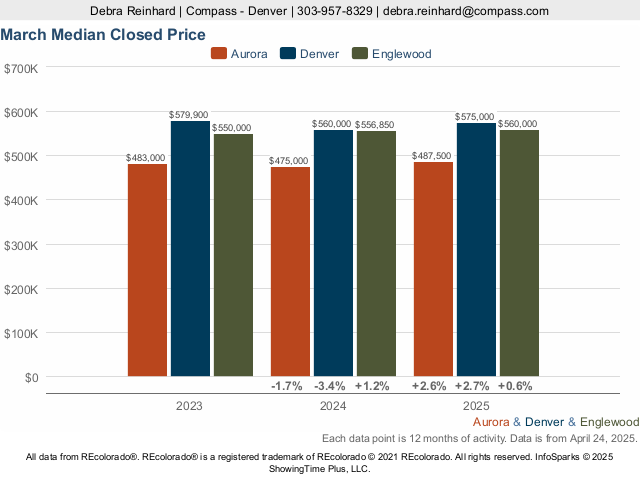 8 properties on market
Contact Us
RE/MAX Professionals
6020 Greenwood Plaza Boulevard
Greenwood Village, CO 80111, USA
Valuation Index
Quality of Life - 88%
Climate & Environment - 80%
Schools & Education - 77%
Safety & Crime - 28%
Quality of Life
| | Zip Code | City | County | State | National |
| --- | --- | --- | --- | --- | --- |
| Cost of Living Index | 114.0 | 102.0 | 102.0 | 110.0 | 100.0 |
| Health Cost Index | 126.0 | 115.0 | 114.0 | 119.0 | 100.0 |
| Commute Time | 32.0 | 26.0 | 25.0 | 25.0 | 24.8 |
| Commuting by Bus | 1.0% | 4.0% | 3.0% | 1.2% | 2.1% |
| Commuting by Carpool | 12.0% | 14.0% | 11.0% | 11.0% | 13.5% |
| Commuting by Auto | 83.0% | 79.0% | 81.0% | 80.0% | 79.1% |
| Working at Home | 4.0% | 36.0% | 4.0% | 5.2% | 4.7% |
Walk Score®
Climate & Environment
| | Zip Code | City | County | State | National |
| --- | --- | --- | --- | --- | --- |
| January Average Low Temperature | 16.9 °F | 15.9 °F | 15.9 °F | 13.7 °F | 22.6 °F |
| July Average High Temperature | 87.4 °F | 89.5 °F | 89.5 °F | 77.5 °F | 86.1 °F |
| Annual Precipitation (inch) | 17 in. | 18 in. | 18 in. | 19 in. | 38 in. |
Schools & Education
Safety & Crime
Zip Code
City
County
State
National

Violent Crimes

Calculated annually per 100,000 residents

Assault
272.1
487.8
291.4
246.3
250.2
Murder
2.4
0
7.2
3.8
5.0
Rape
68.2
56.3
79.5
67.2
42.6
Robbery
29.6
43.8
164.1
63.6
81.6

Property Crimes

Calculated annually per 100,000 residents

Burglary
178.1
531.6
461.7
348.4
340.5
Theft
192.1
3,633.8
2,008.4
1,858.3
1,549.5
Motor Vehicle Theft
601.6
387.8
569.1
384.0
219.9
Take a photo of this QR code
to keep this website details